Cat & Fiddle Luxury Day Cruise
Get ready to mingle as you sail along the platinum coast with a small selection of fellow luxury cruisers while sipping on a cocktail from our premium open bar. The Cat & The Fiddle emanates an elegance with its plush interior spaces and its multiple decks.The knowledgeable captain and the attentive crew are ready to create a magical on board experience with a signature friendliness that is uniquely Barbadian! A sumptuous luxury Caribbean buffet is served at lunch along with a selection of fine wines and spirits. Multiple swimming stops are made for an opportunity to swim with the turtles or over one of our shipwrecks.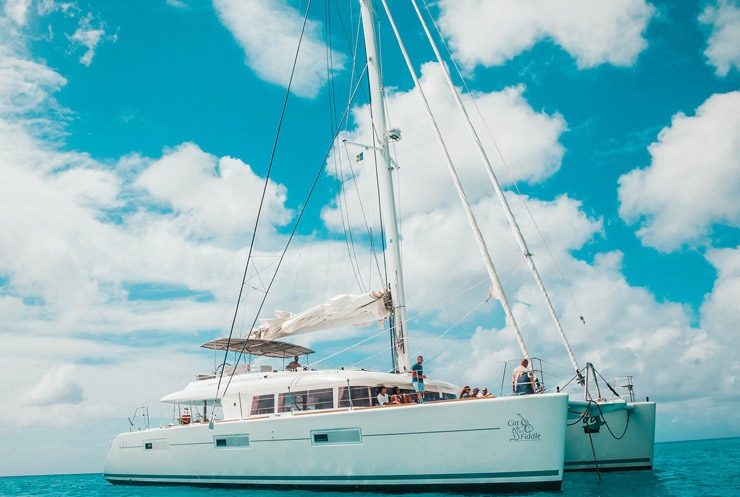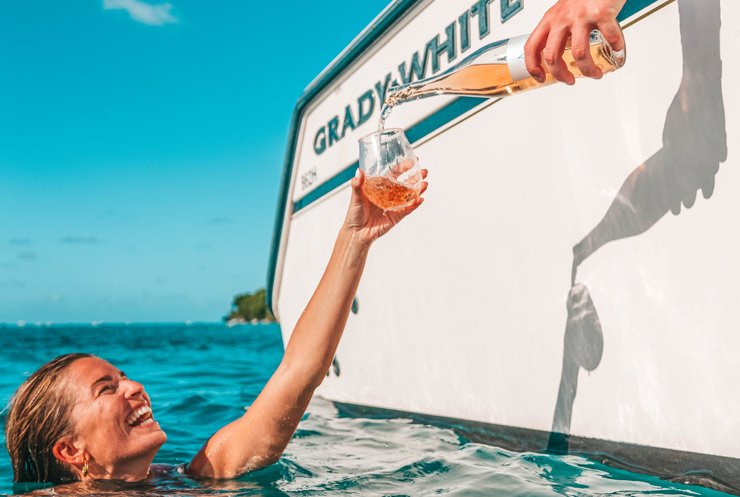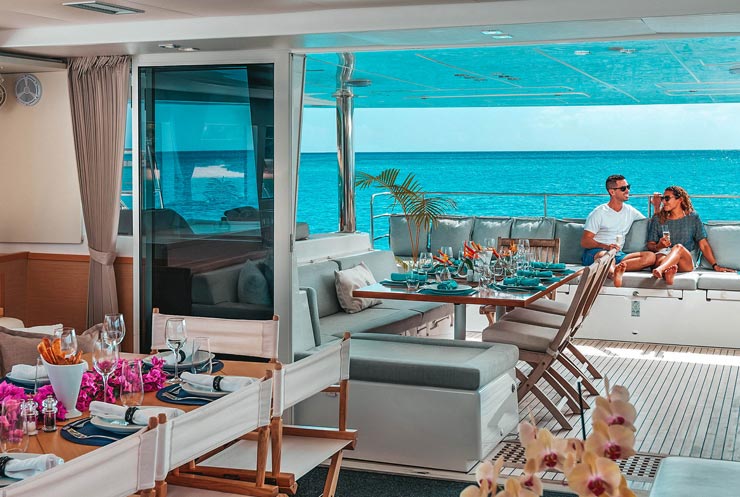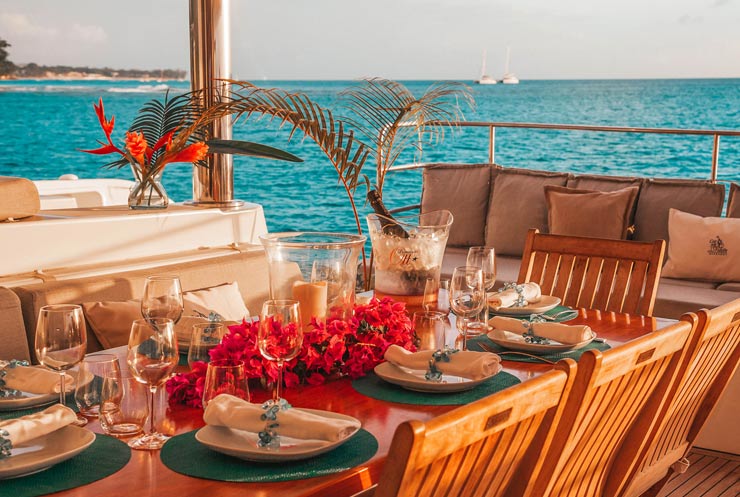 BOOKING NOTICE:
Book Island Tours regrets to inform potential travellers that due to the effects of COVID-19 on tourism and travel into Antigua, Barbados and St. Lucia, we are not accepting bookings at this time. Please check back here, once the travel restrictions have been lifted, to book your island tour!