Island Safari Discovery
Be greeted by your personalized driver/guide as you step into a comfortable zebra stripped safari Land Rover and prepare yourself for an adventurous, fun filled tour. This trip will take you to the most beautiful places on the island which are inaccessible to those in buses and cars. Along the way, our informative guide will keep you entertained with tales of folklore and local culture. Learn of our history at the National Parks Interpretation Centre by seeing an imaginative film presentation. Take in the breathtaking panoramic view of Falmouth Harbour at Convert Hill with a refreshing drink in hand. Next stop will be to Pot Works Dam, an expanse of freshwater that is reputed to be largest in the Eastern Caribbean. Then on to the historic Betty's Hope, where a delightful lunch will be served. After lunch drive off to Devil's Bridge for a picturesque view of the rock formation, which has taken thousands of years to form. Last but not least, move on to our last stop, Long Bay, for a refreshing beach stop where you will have time to dip your toes in the warm turquoise sea, relax on the beach or work on your suntan.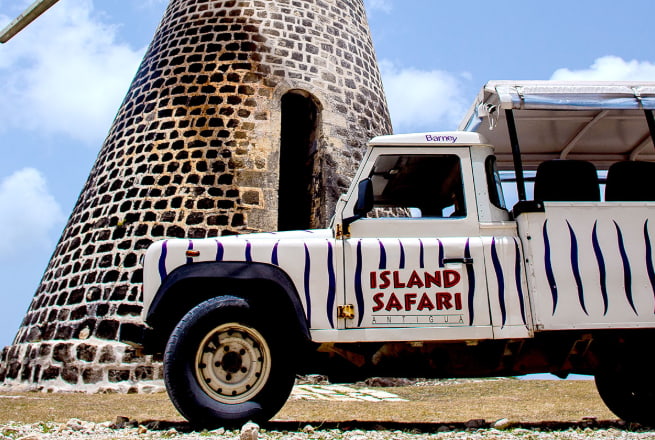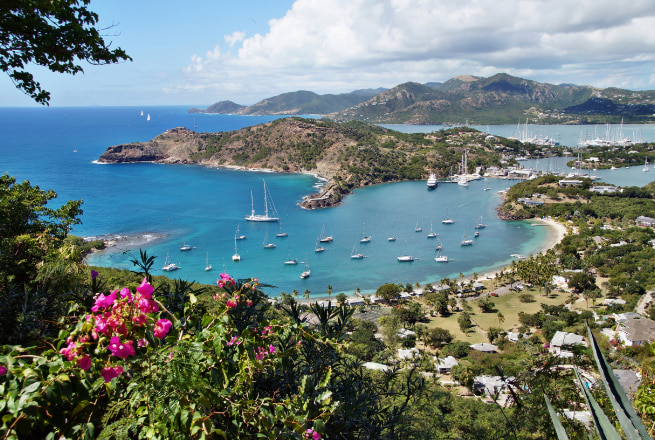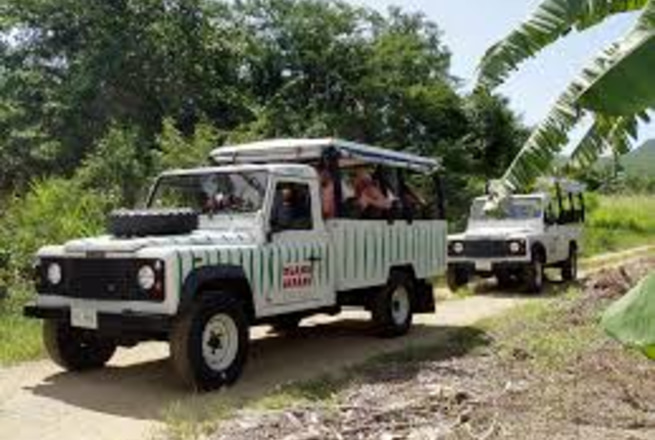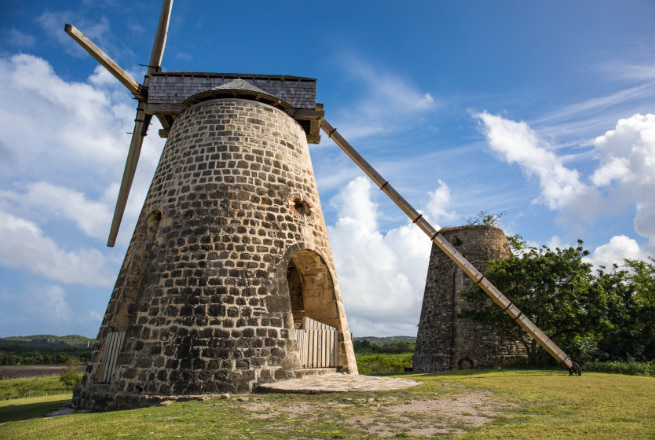 BOOKING NOTICE:
Book Island Tours regrets to inform potential travellers that due to the effects of COVID-19 on tourism and travel into Antigua, Barbados and St. Lucia, we are not accepting bookings at this time. Please check back here, once the travel restrictions have been lifted, to book your island tour!