Rain Forest Aerial Tram
Flirtatious hummingbirds, impressive buttress root systems, and slow but persistent ficus stranglers reveal themselves on our rainforest aerial tram ride; cool tropical breezes and panoramic vistas included.
The Aerial Tram Tour transports you up and away from the heat and bustle of the lowlands to an ecological park located in the heights of St Lucia's forest reserve. Sixteen open-air gondolas ascend noiselessly through the rainforest, offering guests a magical view of nature in its majesty – towering gommiers, impressive chatanniers, and the remarkable phenomenon of the strangler ficus, alighted upon by playful hummingbirds and bananaquits.
An experienced Nature Interpreter will point out the forest's vegetation and birdlife!
The Rain Forest Adventure park is a no smoking property. Persons with walking difficulties can be accommodated. There is US$8 locker fee for storage of personal belongings.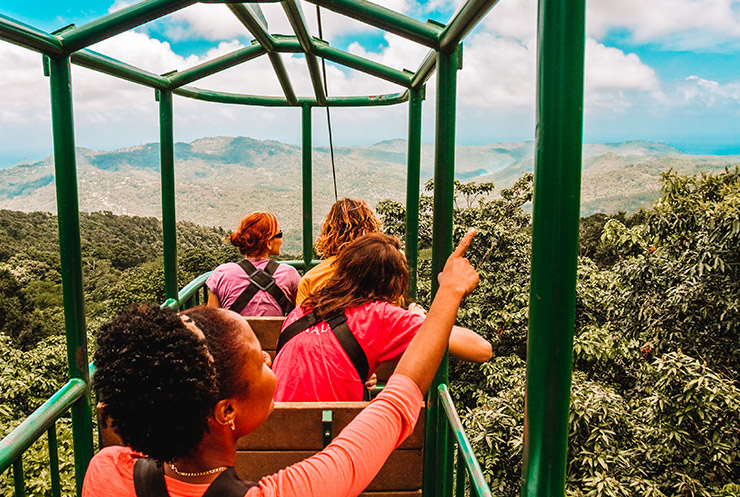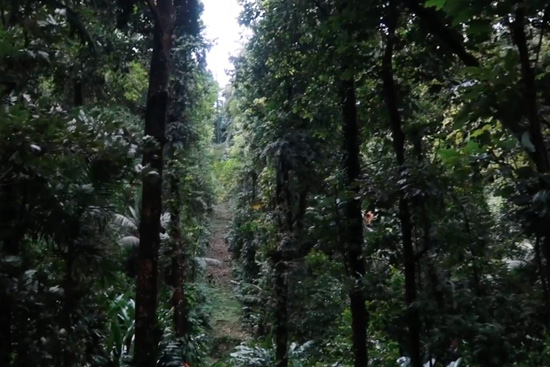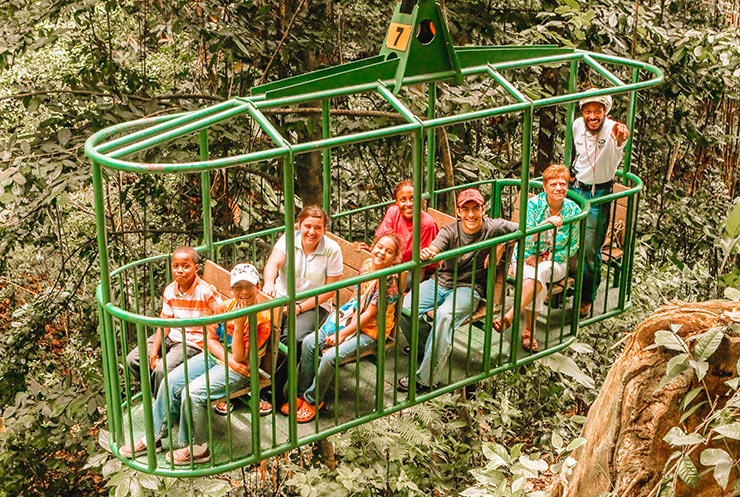 BOOKING NOTICE:
Book Island Tours regrets to inform potential travellers that due to the effects of COVID-19 on tourism and travel into Antigua, Barbados and St. Lucia, we are not accepting bookings at this time. Please check back here, once the travel restrictions have been lifted, to book your island tour!