Adrenaline Zip Line
Get hitched up to a series of cables and zip from platform to platform in the tree canopy and swing like Tarzan or Jane. If your adrenaline isn't flowing then, a brisk hike to the next set of platforms will juice things up a bit before you zip safely and with a thrill to base camp.
All riggings are on a triple redundancy system so you never have to scrape your knee.
The Rain Forest Adventure park is a no smoking property. No age restriction. Minimum waist 55cm/21.5". Maximum hip/waist 127cm/50". Maximum weight 170 kg/ 350 lbs. Not suitable for pregnant woman or persons with back or neck injuries. Only suitable for the physically fit. Disclaimer mandatory. Please note there is US$8 locker fee for storage of personal belongings.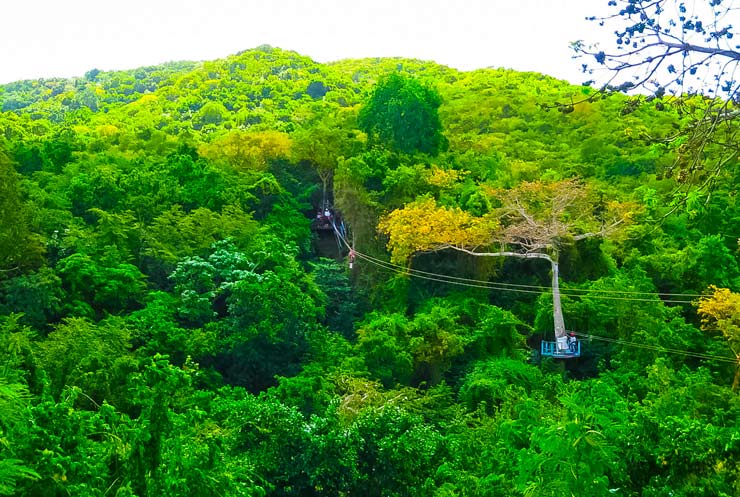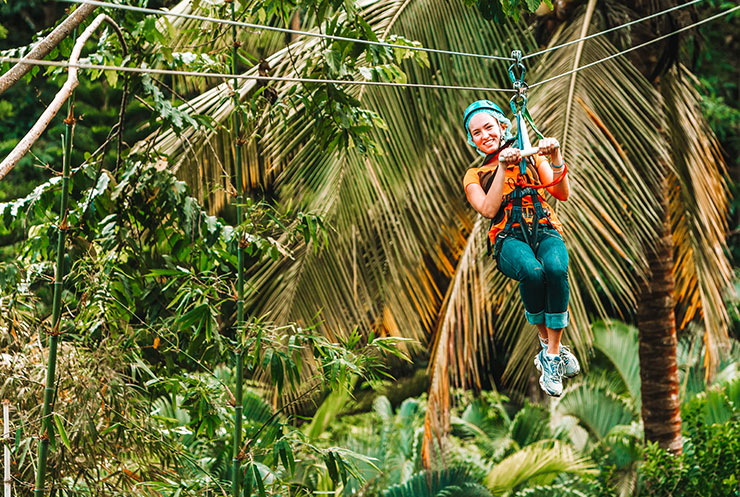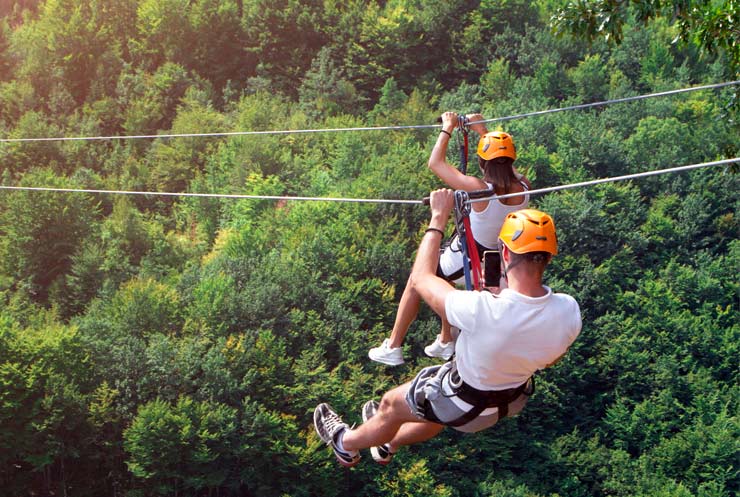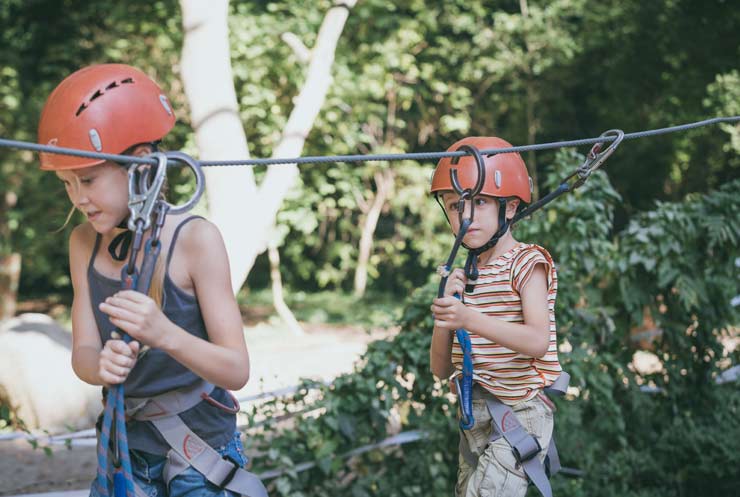 BOOKING NOTICE:
Book Island Tours regrets to inform potential travellers that due to the effects of COVID-19 on tourism and travel into Antigua, Barbados and St. Lucia, we are not accepting bookings at this time. Please check back here, once the travel restrictions have been lifted, to book your island tour!