Helicopter Transfer Packages
Why not treat yourself at the beginning or end of the vacation! The helicopter journey is a 10-15 minute flight between the airports (North and South). Cut travel time and really get a wow factor at the end of your vacation. You can choose the option of just the Direct Airport shuttle or a slightly longer and more scenic route. This entails taking in the lush scenery and last look at the fantastic Pitons on your last leg of the journey from your hotel to the airport. Arrivederci!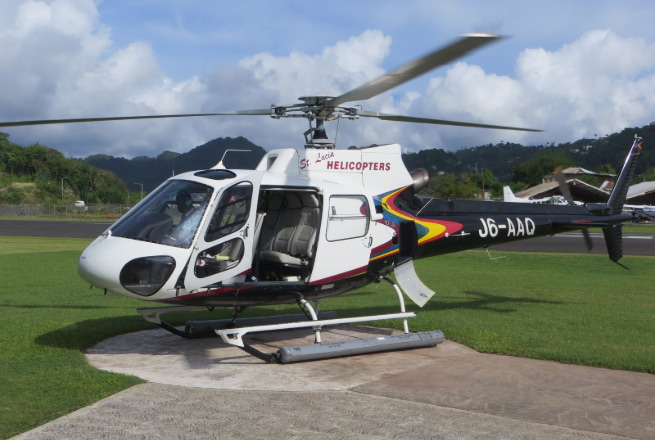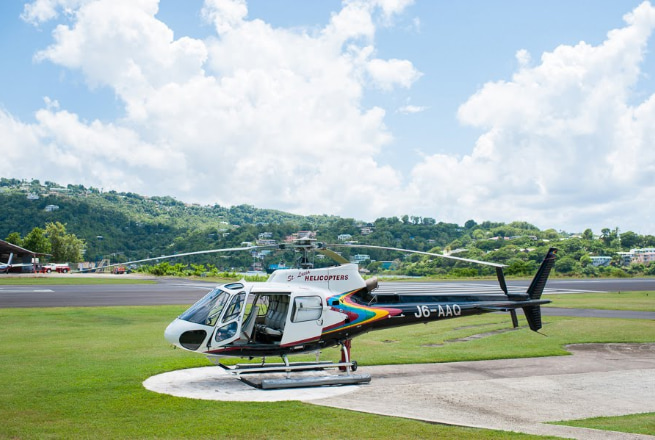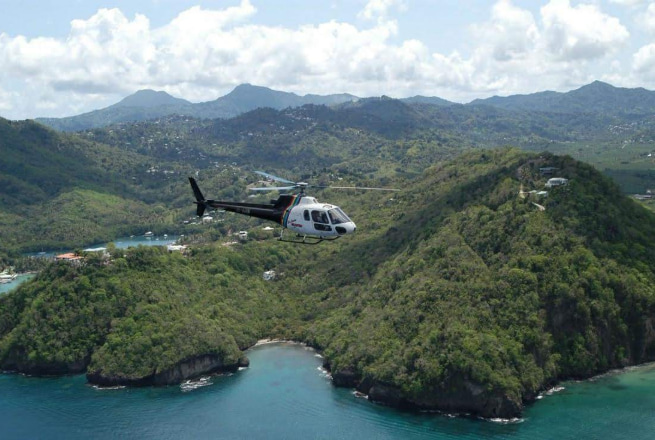 BOOKING NOTICE:
Book Island Tours regrets to inform potential travellers that due to the effects of COVID-19 on tourism and travel into Antigua, Barbados and St. Lucia, we are not accepting bookings at this time. Please check back here, once the travel restrictions have been lifted, to book your island tour!