The 365 Beaches of Antigua
One thing that the beautiful islands of Antigua and Barbuda are famous for are their 365 beaches - one for each day of the year. Most of these can be found inside the warm and calm waters of the Caribbean sea and are all open to the public, so visitors are really spoiled for choice. 365 stunning beaches may seem like a lot, so we have gone ahead and shortlisted some of the ones that the locals can't get enough of. Don't worry, Book Island Tours knows all the best routes to these amazing spots so all you have to do is relax and enjoy as much beach time as possible.
Ffryes Beach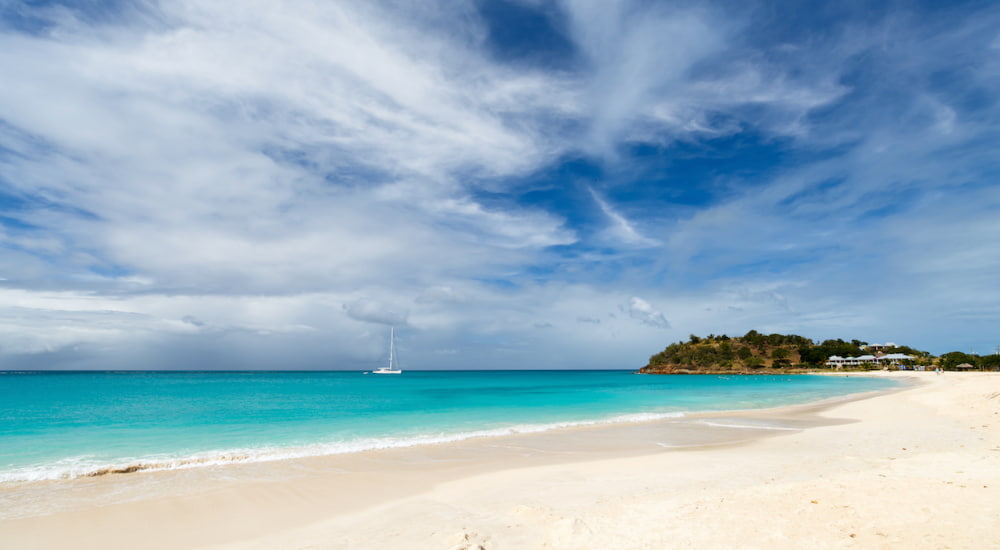 Ffryes Beach located on the south-western coast, and is made up of Big Ffryes Beach and Little Ffryes Beach. This beach offers a long expanse of crystal clear water and a perfectly sandy beach which the locals often refer to as "sugar sand" due to its light powdery texture. The beach is over one mile long which means it is not only perfect for a scenic morning jog, but also that you won't have trouble finding a secluded spot to soak up the sun. If you need to grab a quick snack, you'll be happy to find Dennis Restaurant, which consistently receives glowing reviews on TripAdvisor, right on the beach. Around this beach, you'll find lots of truly stunning hotels to choose from. If you are looking for adults-only romantic getaway, Cocobay Resort may be just for you. This hotel is a 10 minute walk from this famous beach and has breathtaking beach views of its own.
Valley Church Beach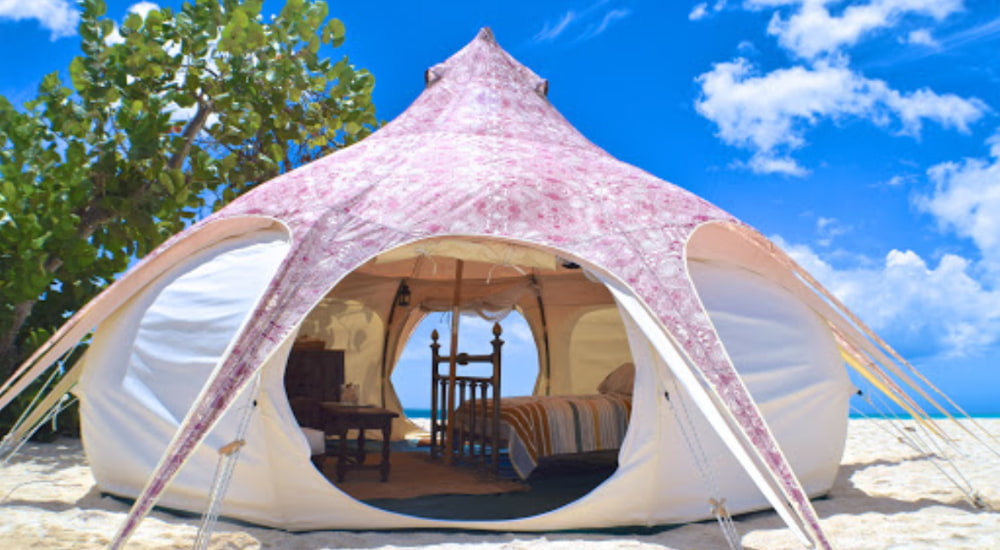 Located just above Ffryes is Valley Church beach. This serene beach is located close to lots of activities including restaurants and casinos. This spot is a popular one for boating among the locals, so you're sure to meet lots of interesting people. One of the most interesting things about this beach is the accommodation unique accommodation that's available; glamping with Wild Lotus. For those looking for more of an adventure, this outdoor hotel could be just the spot as it offers a truly once-in-a-lifetime experience.
Half Moon Bay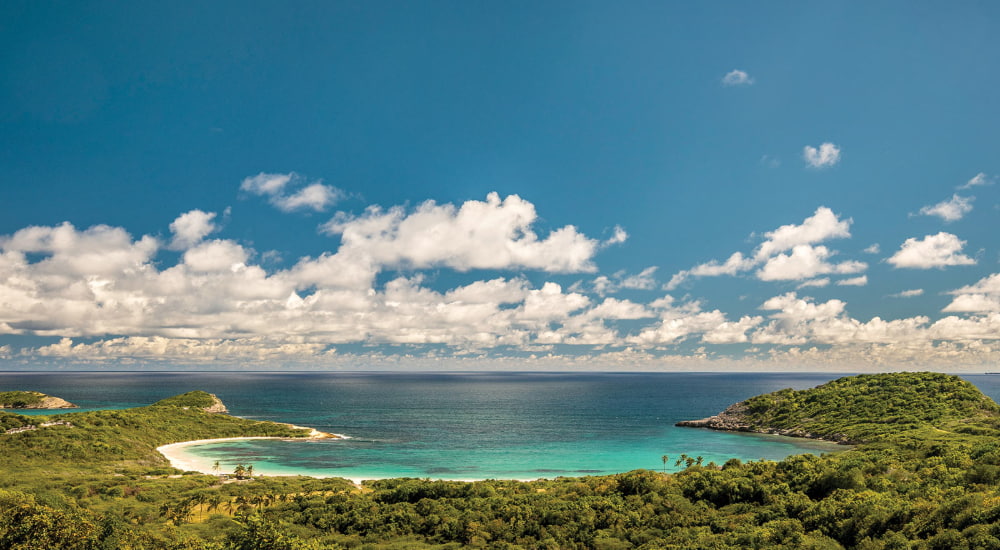 Half Moon Bay boasts 3,200 feet of pristine white sand, perfect for a long relaxing barefoot walk. Half Moon Bay has been voted the best beach in the world serval times. This beach is located on the lesser populated south-east coast of the island, so a visit here may give you a chance to explore a new part of the island. It's a five-minute drive from the Freetown Village, a part of the island which is steeped in history.
Let Book Island Tours organize a trip to any of these stunning beaches for you. We look forward to seeing you there.