Calabaza Sailing Cruises
Begin your cruise excursion with hotel and port pickups around 8 to 8:30 a.m. A shuttle will bring you to the port, where you'll board and start your cruise for your 9 a.m. departure. Indulge in a light breakfast and snacks on board as you make your way out onto the water. Beginning at 9.00 am to 2.00 pm, our cruises are inclusive of transportation to and from hotel or port, a light breakfast, snacks, buffet lunch and a decadent dessert. All adult cruises include two snorkel stops, one by the turtles and one at a reef or shipwreck. Snorkel equipment and floatation devices are also provided.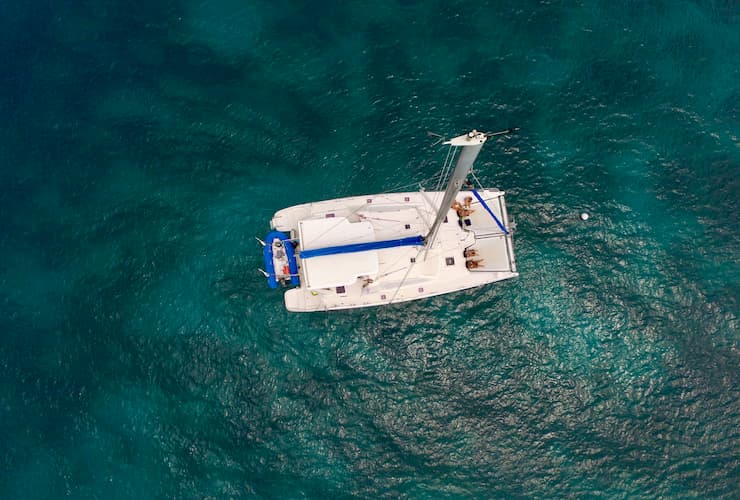 BOOKING NOTICE:
Book Island Tours regrets to inform potential travellers that due to the effects of COVID-19 on tourism and travel into Antigua, Barbados and St. Lucia, we are not accepting bookings at this time. Please check back here, once the travel restrictions have been lifted, to book your island tour!